San Diego Parlor No. 208
Instituted April 10, 1915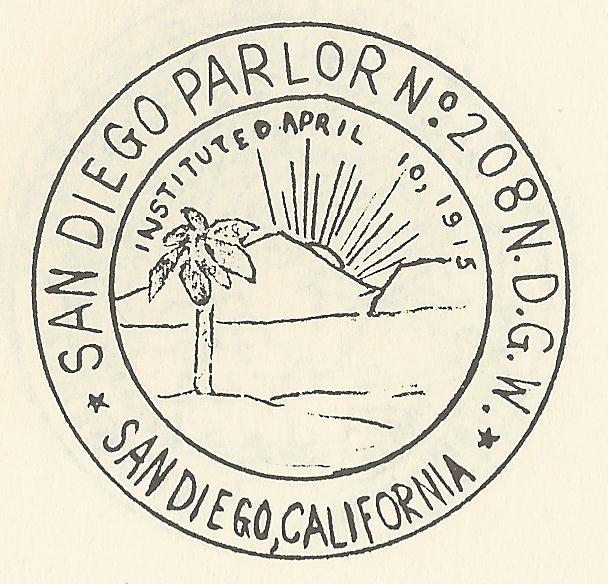 San Diego County
The Parlor was named for it's city of origin, San Diego, meaning St. James.
The seal represents two very recognizable features of our horizon. The palm represents the Serra Palm, planted by Fr. Serra and traditionally the earliest tree planted in California. It marks the burial place of our first unknown soldiers from the "Sacred Expedition of Galez" in 1709. The palm marked the beginning of the El Camino Real. In 1956 the palm had to be removed as it had died.
On the seal, the palm looks out over the bay to Point Loma at the entrance of our landlocked harbor, where one sees the sun setting over the point, a point of land Cabrillo in reality thought of as a land of long delight where sunshine had ever been and would continue.